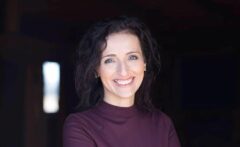 Erin Boyle (she/her)
Erin brings to the AOR team a wide range of logistical and procurement experience. She has extensive experience in contract management, negotiations and in small business development. From small events to large, Erin is able to keep a strong focus on the details to keep everyone organized while providing the best possible client experience.
Outside of events and planning, she's focused on her dream team of three amazing children on beautiful Prince Edward Island.