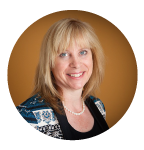 Nanci Corrigan (she/her)
Nanci is a seasoned communications strategist with over 25 years of expertise in the development and execution of knowledge transformation plans for a wide spectrum of clients. Working collaboratively, she specializes in providing strategic communications planning, knowledge translation services and process optimization solutions that align with organizational goals and transform vision into reality. After beginning her career in advertising and corporate communications, Nanci founded Channel 3 Communications in 1997, collaborating with clients in both the private and public sectors and fine-tuning her services and expertise to meet the needs of clients in the research, health care and education sectors.
Nanci has also hosted webinars and led workshops and presentations on social networking and knowledge translation at a number of national and international conferences, including the International Congress on Palliative Care, the Canadian Hospice Palliative Care Annual Conference, the Nova Scotia Hospice Palliative Care Annual Conference, the Canadian College and University Food Services Association (CCUFSA) Annual Meeting and the Quality End of Life Care Coalition of Canada Annual Meeting. A graduate of Carleton University, she has also earned a Knowledge Translation Professional Certificate from the University of Toronto / Sick Kids Learning Institute, and is engaged in Strategic Coach, an organization designed to nurture entrepreneurial ventures. Nanci has been an Associate with AOR for five years.